When we learned Susan had a conference in Las Vegas, we decided to research nearby areas of interest, as Vegas is not one of our favorite locales. Phil learned about the Valley of Fire, a state park north of Lake Mead. After watching some videos that captured the variety of rock formations there, we were sold on the idea of a few days in the desert to escape Boston's endless winter.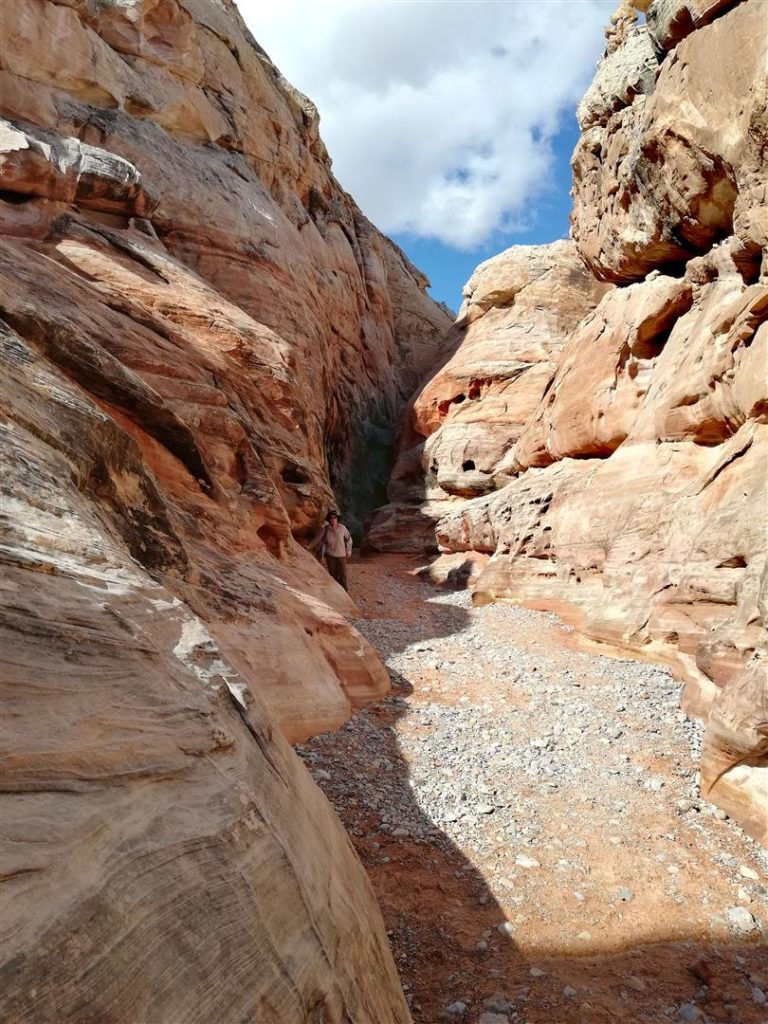 This park is a gem. It is about an hour northeast of Las Vegas, an unremarkable drive until suddenly, red cliffs begin to appear on the horizon. At the western entrance to the park are unusual rock formations called the Beehives. The visitor center had a good explanation of the area geology. In our 2½ days, we did 7 or 8 trails of between ½ and 1½ miles each, some through slot canyons and others into valleys dotted with wildflowers. Two of the walks had some of the most numerous and accessible petroglyphs we've ever seen. Our favorite was Mouse Tank Trail, an easy stroll around rough hills, with petroglyphs on the surrounding hills.
We stayed in Overton, a very small town about 10 minutes from the eastern entrance to the park. Overton has a museum with a surprisingly large collection of pottery from the Native Americans who lived in the area before white settlers pushed them out.
Of note is that there are no sources of water or food (or gas) in the park. It was in the 70's when we were there; in the summer one would need to bring A LOT of water.
We returned to Las Vegas via Lake Mead, stopping at the former resort of Echo Bay. It is "former" because of climate change; the former boat ramp is now a 500 foot long concrete driveway that ends far from the water's edge. and the former water line is nearly 100 feet higher than the current water level, destroying the tourist fishing and boating that once created this town. It's now a ghost town, having only a camping trailer park and a gas station.