Puebla and Mexico City
Whenever we are in need of sunshine, excellent food, and immersion in a vibrant culture, we plan a trip to Mexico. We've had the opportunity to explore so many parts of this diverse country, and this year decided to return to Puebla, which we'd spent a couple of days in more than 15 years ago.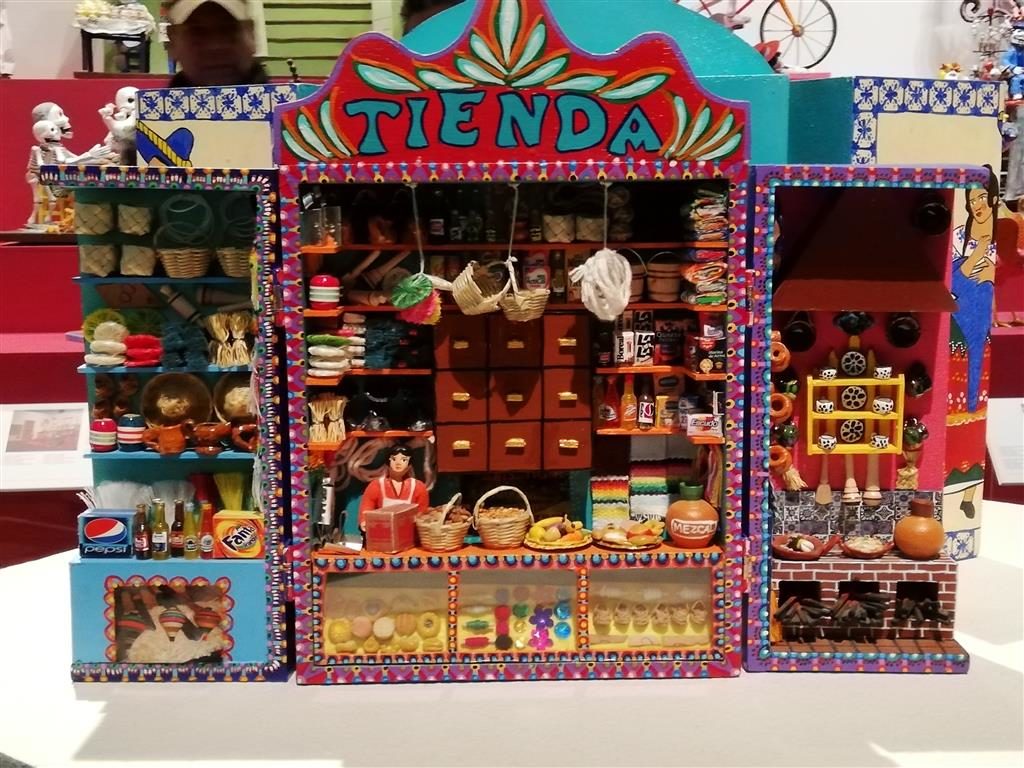 Puebla is a beautiful colonial city in a valley surrounded by volcanoes and is a 2½ hour comfortable bus trip from the Mexico City airport. Talavera tiles, well preserved colonial architecture, a reputation for some of the best cuisine in Mexico…we had to go. By promising total immersion in mole, we convinced our friends Joel and Wendy to join us for part of the trip.
Puebla was the center of the Spanish empire in the 19th century and has done an amazing job of preserving blocks and blocks of its colonial architecture. The Spanish brought the craft of tile making which originated in the Middle East, and the historic center of Puebla includes amazing facades and interiors covered with beautiful tiles. There are numerous pedestrian streets and walking around the city or just having a drink in the zocalo gazing at the Cathedral and people watching is a major pleasure. Puebla has relatively few foreign tourists but is a destination for weekenders from Mexico City, so one feels surrounded by the warm and welcoming Mexican culture. There are many "must see" buildings in Puebla, including the Chapel of the Rosario, a chapel totally covered with gold and silver with carved wood and tiles in the entry, the Cathedral, which faces the zocalo and beautifully illuminates its campanile at night, the Casa de los Muñecos, which has a full façade decorated with Talavera tiles, the Casa del Anfeñique, which lives up to it's name of appearing to be decorated with meringue frosting, to list a few.
The Amparo museum is a stunning collection of pre-Colombian art, and prepared us for a day trip to the Pyramid of Cholula, just 45 minutes from the center of Puebla. This Pyramid is the largest one in the world, but as it is only partially excavated, at first glance looks like a hill with a church on top. We were fortunate to have an excellent English-speaking guide, Guadalupe (ask for her if you go!), who had a deep knowledge of history and archeology, and led us through the tunnels helping us to understand the different layers and how the pyramid was built and expanded over the years.
We also went to Cacaxtla. We got lots of different directions on how to get there via local buses and ended up spending 2 ½ hours en route – but it was worth it! At this site, the pyramid has been excavated to reveal well preserved fragments of murals and seeing them was a highlight of our trip.
Mole poblano, a rich dark sauce with a touch of chocolate and infinite variations, originated in Puebla, and lot of our planning focused on where we could enjoy mole as often as possible. We also stopped for several samples at stalls around the city, searching for the perfect mole to bring back. Each place was better than the next. Puebla is also known for handmade sweets, and we wandered through the Calle de Dulces sampling cookies and candies and buying gifts which we worked hard not to eat ourselves.
After 5 nights in Puebla, we took a bus back to Mexico City. We re-explored some of our favorite haunts and connected with friends who live there. We enjoyed a great exhibit "Zapata after Zapata" in the beautiful Palacio de Bellas Artes, an excellent folk exhibit at the Palacio de Iturbide in the historic center, and discovered the great patio at the Museo de Estanquillo, with lovely views of the Centro Historico. We also revisited the amazing Diego Rivera murals at the Secretaria de Education building and wandered through markets and handicraft shops.